Making Nebo - main source of inspiration:
Wizard of Wor, Another World, Don't Look Back and the first Metroid.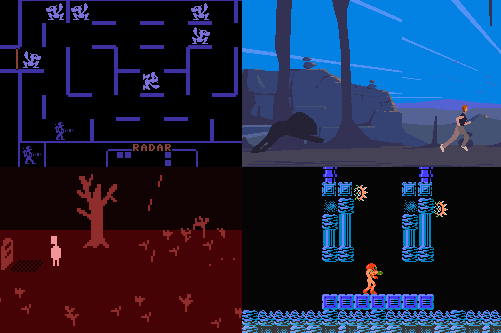 This is the embryonic stage of N E B O, coding the engine and some enemy Ai.
Spending a lot of time building the weird maze navigation (as seen in Wizard of Wor).
About the art style, I wasn't sure which direction to take, so I just used some simple placeholders.

early concept art, 2016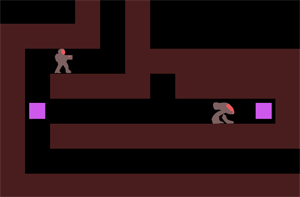 Nebo 2016 prototype